YOUR NEW FAVORITE
LOVE TRIANGLE.
PeaTos Chips are made with powerful peas and real, clean ingredients. All of the taste. None of the junk!
Shop Chips
ALL OF THE TASTE NONE OF THE JUNK
NO
ARTIFICIAL
FLAVORS

NO
SYNTHETIC
COLORS

NO
GMO
COLORS

Gluten
Free*

No
ADDed
MSG
More Protein. More Fiber. More Fun!
Give PeaTos crunchy tortilla chips a try.
Get all 3 flavors today in a variety pack today!
Why decide on just one flavor -
when you can have them all!44>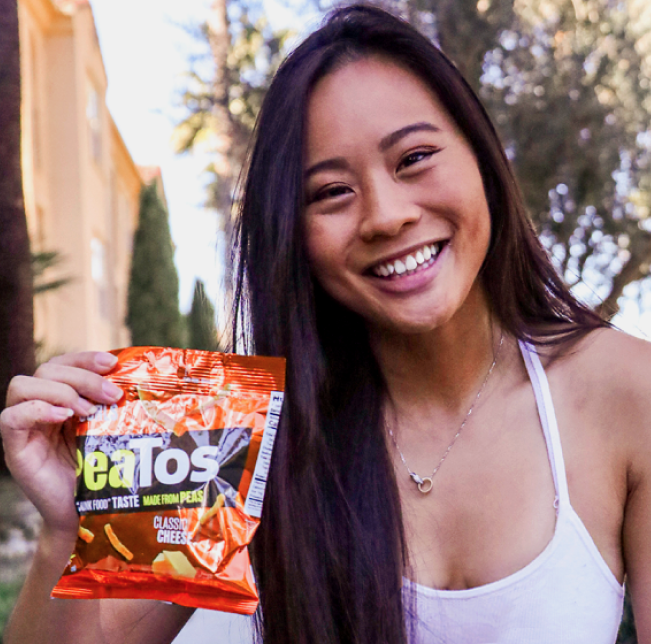 BIG TASTE. HIGH PRAISE.
Can you hear it over all the crunching?
"I'm not typically a processed food fan, but I do believe in BETTER options. I want to tell my audience about PeaTos and their vision of making better snack options available to the masses."

Natalie
Fitness & Lifestyle Expert
"Crunchy, flavorful and seriously adicting!"

Lisa Lilien
Founder Hungry Girl Enterprises
"
Pea
Tos are the new heavyweight champion of Snack Chips"

Francis Ngannou
UFC Fighter & #1 Heavyweight Title Contender
"
Pea
Tos nailed it! A chip that gives you all the joy of eating your favorite childhood comfort food with zero sacrifice or guilt with this amazing snack chip…I love it!"

Tracy "TMac" McGrady
7 Time NBA All-Star & Hall of Fame Player